LCYSA ONLINE REGISTRATION
CLICK THE BALL TO REGISTER
REGISTRATION WILL BE OPENING IN FALL
2020 SEASON UPDATES COMING SOON
STEP 1: LOGIN INTO EXISTING ACCOUNT IF YOU DO NOT HAVE AN EXISTING ACCOUNT CREATE INDIVIDUAL PLAYER ACCOUNT (SEE BELOW INSTRUCTIONS)
STEP 2: FOLLOW REGISTRATION PROMPTS
***PLEASE CREATE AN INDIVIDUAL PLAYER ACCOUNT***
THIS YEAR WE DO NOT HAVE A SHOPPING CART OPTION TO PAY FOR MULTIPLE KIDS AT ONE TIME
TO CREATE AN INDIVIDUAL PLAYER ACCOUNT LOOK BELOW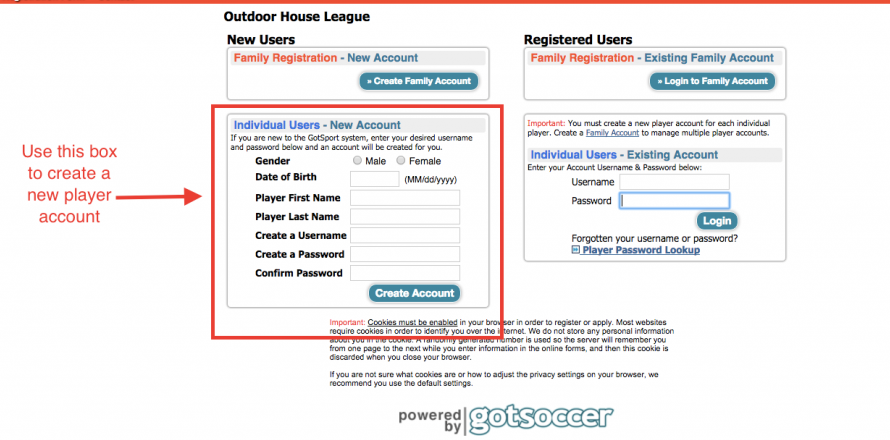 FIRST COME FIRST SERVE REGISTRATION UNTIL TEAMS ARE FULL!

WE are a Volunteer Run organization that offer soccer to ages 5-18 by birth year.
As a house league, we are about having fun, ensuring each kid gets great developmental skills for soccer and learns the importance of playing on a team.

Pricing
U6 Registration Fee - $100
U7 – U18 Registration Fee - $170
A discounted registration fee is available for families registering 3 or more players within the same family.
Contact LCYSA for a discount code.
U6 Registration will be accepted INTO MARCH.
We accept payments by